Blog > Luxury vinyl flooring comes in farmhouse looks!
Luxury vinyl flooring comes in farmhouse looks!
Thursday, February 3, 2022 8:08 AM
---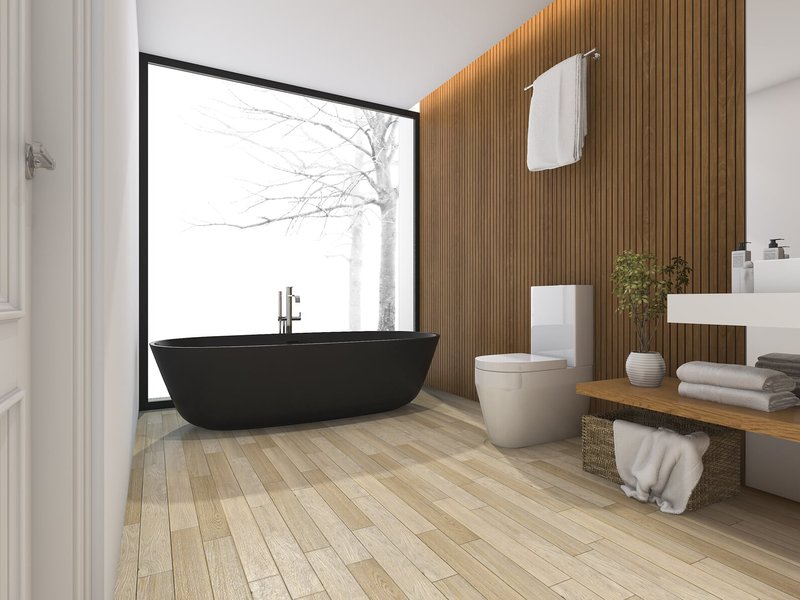 If you love the farmhouse look, you'll love luxury vinyl tile and plank! These floors give you some of the most beautiful farmhouse appearance options available.

Besides the gorgeous look, you get plenty of other great benefits. And you'll want to know about them all.
What is the farmhouse look?
The farmhouse style is a simple, practical design with plenty of rustic charm. It can reflect a rural scheme with modern embellishments for a cozy result you'll love.

This flooring gives you plenty of options to cater to this specific decor scheme. These floors mimic real solid hardwood, stone, and porcelain tile, with beautiful colors.

Luxury vinyl plank and tile even give you textured finishes that feel real. And with the proper installation layout, you'll add even more authenticity.
Customize the look you need
Any fantastic visuals will suffice, depending on the look you're hoping to match. You can choose wood options with any stain color, texture, or format you prefer.

Elegant tile types also cater to a farmhouse look, with textures to match. And you create a rustic surface look with ease.

Natural stone is sure to meet with great approval for this design. In addition, LVT flooring offers extensive options that give you plenty of room to decorate.
Choose our showroom to find the flooring you need
At Express Hardwood Flooring, you'll find numerous outstanding LVP options in our inventory. In addition, our experienced associates will help you create the look you want and need for any size remodel.

Our Kelowna, BC showroom is a great place to start when you need luxury vinyl flooring. From there, we cater to West Kelowna, South Kelowna, East Kelowna, and Westbank, and we'd love to work with you too.