Blog > Luxury vinyl flooring styles
Luxury vinyl flooring styles
Tuesday, December 21, 2021, 9:07 AM
---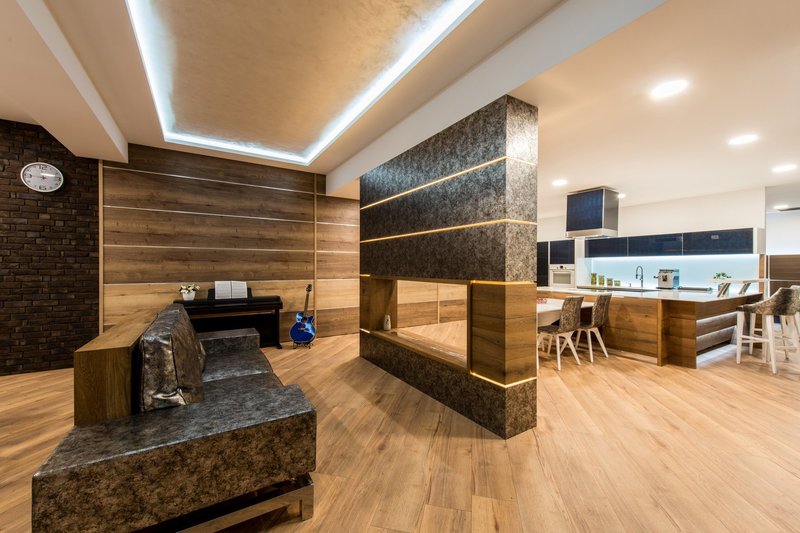 Luxury vinyl can provide you with an excellent alternative to more traditional types of flooring. The imaging technology allows for quality wood, ceramic, or stone imaging on the vinyl and enhances any décor or color scheme. In addition, the vinyl's wear layer protects against daily wear and tear and is a pet-friendly flooring.
Wood and Stone
The current trend for vinyl is a wood-look appearance. The best luxury vinyl plank and luxury vinyl tile have a 25-year lifespan and are also waterproof. Stone-look tiles are also trendy for homeowners. Some of the stones that are trending are slate, marble, and granite. In addition, the floor can be textured to increase the look of authenticity. Patterns like herringbone and stagger are used in the plank, and diamond and chevron are used in the tile to provide an interesting visual.
Installation
Plank (LVP) and Tile (LVT) can be installed using three different methods. First is the interlocking method. This is where the pieces are manufactured with edges that connect to create a floating floor. This installation over cement floors or existing floors is easy. The second type of installation is to glue down the flooring. The third is to loose-lay the materials together to create a semi-permanent floor with friction keeping the floor in place.
Let us help
Express Hardwood Flooring has been in business since 2000. We are a locally owned family business. Our primary goal is to help you to find the perfect floor while staying within your budget. We have design consultants that will help you through the process of finding a floor and ensure you have all the necessary materials. Our showroom is in Kelowna, BC. We serve West Kelowna, South Kelowna, East Kelowna, and Westbank. We invite you to visit our showroom and talk to our knowledgeable staff about your needs. We would be glad to assist you with your luxury vinyl flooring upgrade.